llega el momento de la verdad, llevo un mes realizando y subiendo mi "top ten" y su segunda parte alternativa sólo movido por un capricho del recuerdo y, como no, por mi ansias siempre de poder exportar la música que me gusta, razón por la que, una vez más, expongo que cree este blog.

sí, digo capricho del recuerdo ya que ya realicé uno (a top ten me refiero) con algunos amigos y compañeros de trabajo de una tal técnicas multimedia en la carrera para una página web que después estuvo colgada poco más de 3 meses... sí, es una chiquillada pero señor@s, me desborda la ilusión.

a lo largo de este tiempo he intentado recordar los discos que en su día puse. hay variaciones, claro!, pero los fundamentales siguen ocupando su lugar. al ver que había tantos pensé que podía hacer trampa y poner una segunda lista... para los que se quedaran con hambre. no solo me pase los cánones por el arco en este aspecto, también podreis ver que en algunos casos las posiciones no las ocupa un sólo disco sino dos... más trampa... pero en casos porque veo que están muy ligados, en otros porque creo que uno complementa al otro, en casos porque quería poner a ese artista del cuál podría poner la discografia entera... pero elijo dos que no tienen porque ser los dos mejores... sino mis dos más sentidos...

así que ahora me dispongo a realizar la ardua tarea de poner 22 discos, discos que me han marcado y otros que se quedan (en estos dias pensé mucho en el mechanical animals de mr.manson -disponible aquí- y en la nueva adquisión de forss, soulhack, un verdadero pepinazo que estará dándose un paseo pronto por aquí) debido a necesidades del guión y no querer seguir haciendo trampa. voy!


LOS 10
1) rage against the machine - evil empire (sony, 1996)
podrán haber raperadas increibles, jazzadas dopantes, breaks funkys para la noche, ... pero ellos seguirán siendo siempre los primeros. además, me han dado la oportunidad de cumplir mi promesa conmigo mismo... voy a verlos antes de morir. yoh!
2) prefuse 73 - vocal studies and uprock narratives (warp, 2001)
mi más grande, el único, el amo del beat del que un día me enamoré y será eterno. sus últimos discos han dado un giro, sus demás proyectos hay veces que cojean un poco (digo poco...) pero ello no quita para haber pasado ya a la historia con el beat más inteligente que he escuchado en mi vida...


3) kruder and dorfmeister - the kd sessions (k7!, 1998)
estos chicos han tenído una grandísima influencia en mí... pocos negarán que llegaron a ser los mejores remezcladores del mundo... lo supera todo.


4) curtis mayfield - superfly ost (rhino, 1972)
¿qué decir?... esas persecuciones de cadillacs con el tito mayfield a todo lo que da el radiocasette no tienen precio (almodovar! aprende!!!)


5) cidade de deus ost (milan music/wea international, 2002)
antonio pinto y ed côrtes compilaron/compusieron el mejor psico-brazilian-groove que he escuchado jamás... los muy cabrones se guardaron el nombre de los artistas para ver como después nos volvemos locos buscando algo que, como poco, le llegue a los zapatos de estos grandes temas.


6) dj shadow - entroducing deluxe edition (island records, 2005)
¡qué típico!, dirán algunos... sí, que no falte. el disco original fue editado por mowax en 1996. sólo un apunte más (sobre todo para los ingenieros maniáticos): este disco fue mezclado con unos cascos de 30 dólares... miren donde ha llegado.
un ejemplo más para los curiosos y freaks es este.


07) portishead - roseland ny live (go beat, 1998)
tardío, con este disco los conocí... eso sí, estuve 4 meses seguidos escuchándolo recuperando el tiempo perdido y echándome en cara como mi inquietud musical no me había llevado a ellos antes. quitense el sombrero.


8) blur - blur (emi/parlophone, 1997)
de aquel estúpido debate sobre quienes eran más molones: o oasis o blur, yo siempre dije que prefería a albarn and co. ahora, viendolo con el tiempo para mi es obvio. los hermanos oasis son carne de prensa rosa y blur los verdaderos jefazos... porque claro está... no quiero nombrar a gorillaz (sino si que está razonadísimo).


9) radiohead - ok computer (emi/parlophone, 1997)
ahora me fijo... es curioso, dos discos seguidos de gente inglesa, editados con el mismo sello y en el mismo año... a alguno le molestará que blur este por delante en esta lista, son cosas de la organización, si no les gusta hagan a este el número 8 y solucionado. me obligo a decir algo más de este disco, el problema es que no tengo palabras...


10) incubus - enjoy incubus (epic, 1996) + incubus - s.c.i.e.n.c.e (epic, 1997)
esta es una de las excepciones que ya comentaba en mi palique introductorio... make yourself después del pelotazo de s.c.i.e.n.c.e me dejo con muy buen sabor de boca, sería injusto decir que no es un buen disco..., pero ya asomaba a ver en lo que se han convertido, por supuesto y cómo siempre, sin minusvalorar... pero me quedo con brandon of the jungle.


LOS OTROS 10
11) Saïan Supa Crew - KLR(source records, 1999)
que pena señores... que pena!! mira que eran la polla... y el mejor de ellos (specta) esta desaparecido el payo.


12) bonobo - animal magic (tru thoughts, 2000)
simon green is god, darling.


13) fugees - the score (columbia, 1996)
con este disco demostraron que, aparte de que jesucristo era negro y maria magdalena era antepasada de lauryn hill, se puede hacer uno de los discos más vendidos del hiphop mundial con bases muy sencillas. muerte a black eyed peas.


14) smashing pumpkins - adore (virgin-caroline, 1998)
no fue un gran momento para ellos pero a mi me parece su mejor disco (perdonen puristas, me gusta mucho mas que mellow collie y siamese dreams juntos).


15) jorge drexler - vaivén(virgin, 1996) + jorge drexler - 12 segundos de oscuridad(dro, 2006)
lo conocí tarde, al principio no me gusto, pero "sea" me dejo helado... a partir de ahí supe valorar que este hombre tiene un don para la expresión. el hombre sentimiento. este es el caso que comentaba anteriormente de que me es difícil elegir un disco de toda una discografía cuando todos los albumes tienen temas muy representativos. así que me quedo con vaivén... después, el de 12 segundos no podía obviarlo, hubo momentos cuando lo escuche en sus primeras veces que pensé que lo había escrito para mí (yo también pasé una mala racha sentimental por entonces... sólo que ni por asomo se expresarlo igual que él). sólo espero que el oscar no le cambie, porque él si que es único.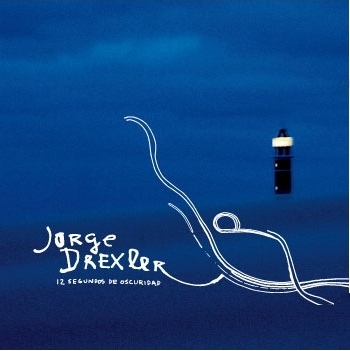 16) masha qrella - luck (monika enterprise, 2002)
esta chica si que fue un gran encuentro... ya hable de ella aquí, solo añadir que me encantan sus sintes y sus baterias del barrio de method man.


17) dust brothers - fight club ost special edition (rykodisc, 1999)
tercera bso del top... todavía queda una... y es que lo que más me perturba es que detrás de una gran película haya una buena música que acompañe siempre. este será de todas la que mejor se acopla a la peli. si hay alguien que todavía no lo sepa dust brothers fueron durante mucho tiempo coproductores de beck, otro jefazo que no tuvo sitio en el top.


18) aesop rock - labor days (def jux, 2001)
con permiso de zack de la rocha y mca, mr.bavitz es el mejor rapero blanco que ha existido... en compluto general este es su mejor disco... pero todos tienen sus perlicas. aquí y aquí pueden ver lo que ya escribí sobre él.


19) sam prekop - who´s your new professor (thrill jockey, 2005)
poco más que opinar de este pintor de temas preciosos... todo lo que tenía que decir ya lo dije aquí.
20) gustavo santaolalla - 21 grams ost (varese sarabande records, 2003)
añadan sentimiento latino a lo anteriormente comentado sobre las bandas sonoras y tendreis esta banda sonora para domingo por la tarde...

dudas, ruegos, preguntas e insultos sobre esta clasificación aquí. un placer.