Como decía Papa Pitufo en la presentación del vol. 6 de las cada día más bonitas

The Saving Soul...

: "We love what we do". Más cuando encima tenemos la suerte de que grandes artistas entiendan y colaboren en la esencia del porque un día, en el monte y con un rollo de papel, parimos este blog.

Porque "orgullo" es la palabra que más empuja en la fila de demás maravillas vocales que escupe mi boquita de piñón, pero creo que empiezo a abusar de ella cuando me toca a mi presentar una nueva edición de la serie. Lo siguiente sería ponerme osceno.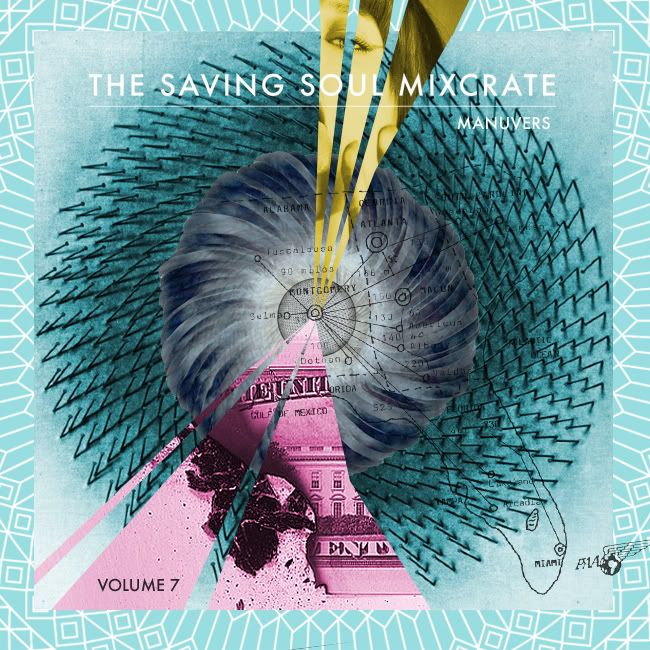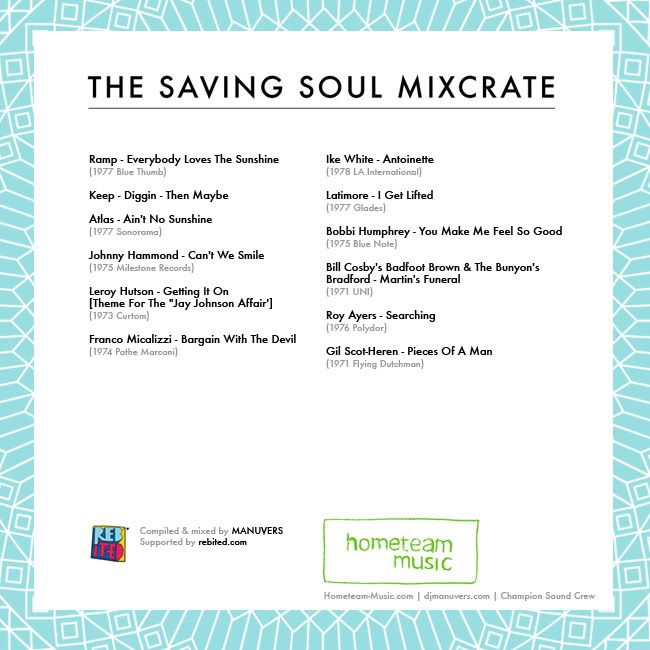 Manuvers - 2011 - The Saving Soul Mixcrates Vol.7 (Rebited Series)
Listen streaming @ Mixcloud
Manuvers web
Hometeam-Music web
Manuvers @ Vimeo
Manuvers @ Youtube
Previous Mixcrates


Manuvers ha sintetizado perfectamente el rollo: sin truquitos, aún todos sabiendo que el djing se le da marvellousmente, ha cogido un puñado de temas que te encantaría samplear y los ha puesto uno detrás del otro, justo lo que necesitamos para recordarte dándote en el hocico que nunca lo harás como él.

Porque las Mixcrates cruzaron el charco y se fueron a Miami y porque allí se encontraron a Pancho, productor fino-fino del hiphop que llevaban por bandera grandes como Botánica del Jibaro, Arepaz o su propia apuesta Counterflow (más obligado recuerdo de que fue el mayor culpable de la sónica del mejor disco de hiphop hecho por latinos:

My Mother and Father were Astronauts

) o lo que en poco te llegará en forma de super remix para Strand bajo la mirada minina de Molts Records, es ya razón de más para que sigas creyendo en el bien.

Porque empezar asegurándote que

Everybody loves the sunshine

viene muy bien para la época de vaivenes.

Manuvers es all right, si señor. Gracias Pancho.